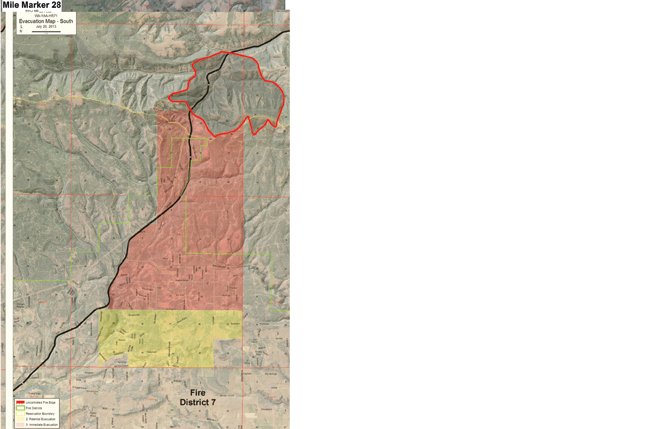 MILE MARKER 28 fire burns uncontained (red border) along U.S. Highway 97 (black line) on Satus Pass. An estimated 180 buildings have been evacuated (pink zone) and more (yellow zone) have that potential. Inciweb map

Stories this photo appears in:

The Mile Marker 28 Fire remains largely uncontained, burning on more than 4,600 acres along High 97 15 miles northeast of Goldendale. Almost three times that amount of land to the south of the main fire and mostly east of Highway 97 is under immediate evacuation. The evacuation area includes the towns of Bickleton and Cleveland. Another area is targeted for potential evacuation farther south.