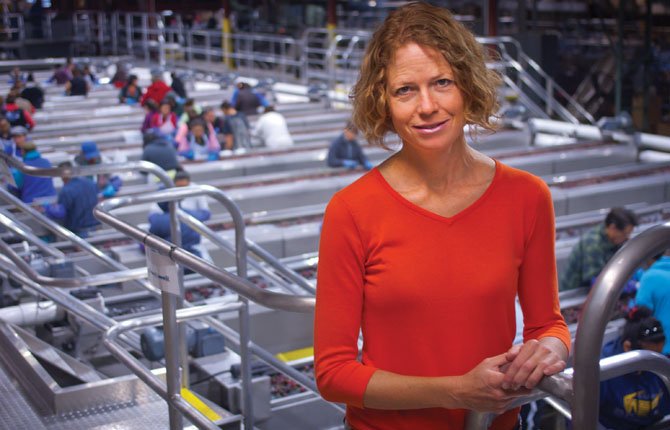 BRENDA THOMAS, president of Orchard View Farms, a great-granddaughter of the company's founder, Walter Bailey, part of the fourth family generation to operate the fruit company.
Mark B. Gibson photo
Stories this photo appears in:

Thomas oversees 2,000 acres and 700 people
"Cherries have always been in my blood," says Brenda Thomas, president of Orchard View Farms in The Dalles. Thomas is the oldest in her generation, the fourth to operate Orchard View Farms since Walter Bailey established the company in 1923. Despite that pull from the orchards that surrounded her as a child, Thomas started her working career as a veterinarian before joining the family business six years ago.