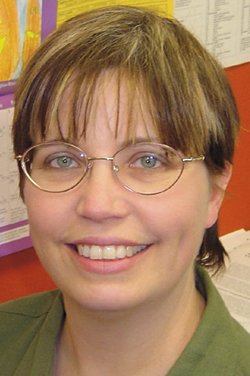 Lynette Black
OSU Wasco County Extension
Stories this photo appears in:
I am a three-week-old grandmother! This new chapter in my life is being led by an absolutely perfect baby boy.

The Wasco County Fair is only three weeks away! For nearly all my life, the county fair has been a highlight of the summer. As a young child, the county fair was equated with my annual treat of cotton candy. As a 4-H member, fair meant a chance to exhibit my projects (hoping they were good enough to earn a purple ribbon — a rarity back then) and hang with friends.