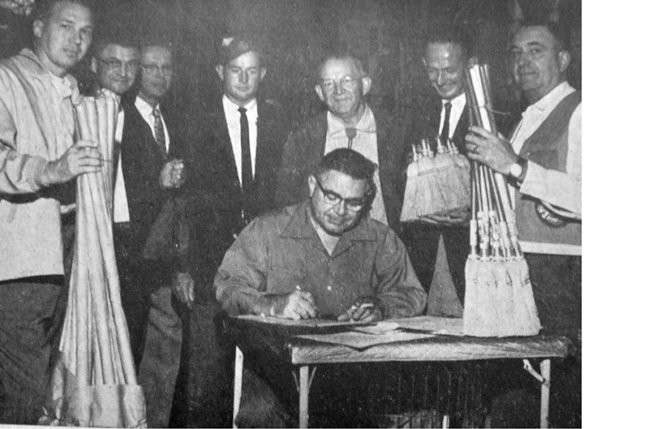 To guess this week's History Mystery photo, above, call Kathy Ursprung at (541) 506-4601 and leave your name and telephone number; be sure to spell your name, too. If the message box is full, press "0" and leave a message for the receptionist. You may fax responses to (541) 298-1365. or send an e-mail to kursprung@thedalleschronicle.com.

Stories this photo appears in:

Judging from the responses to last week's mystery photo, above, one of the most memorable events in the history of the old The Dalles Junior High School was the day Sen. Bobby Kennedy came to visit in 1968.