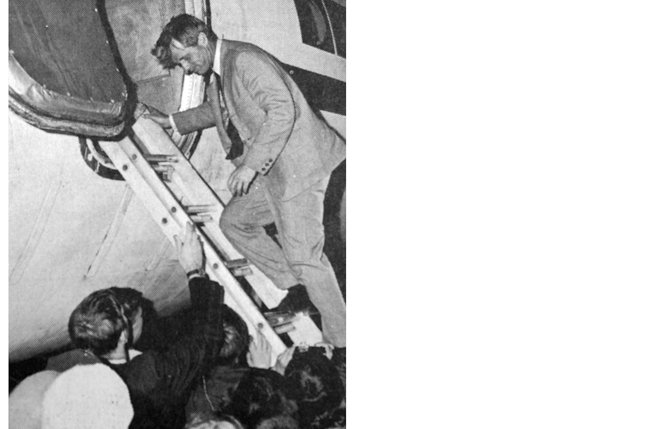 From The Dalles Chronicle, May 23, 1968:
"Sen. Robert F. Kennedy proved he was the biggest show in town and drew what likely was the biggest crowd of any public event in The Dalles' history here Wednesday night.
"The New York senator and aspirant for the Democratic nomination for president packed the Junior High School gymnasium with an estimated 3,000 persons. Additional thousands turned out to see and hear him at various points including the airport and the motorcade route to the school.
"It took patience but the audience at the school waited two hours without becoming overly restless. Kennedy finally put in an appearance after 10:15, about an hour and three-quarters behind the original schedule."
"Five hundred were at the airport, thousands more on the streets of The Dalles, reportedly the largest given him on his eastern Oregon one-day tour. "

Stories this photo appears in:

Judging from the responses to last week's mystery photo, above, one of the most memorable events in the history of the old The Dalles Junior High School was the day Sen. Bobby Kennedy came to visit in 1968.