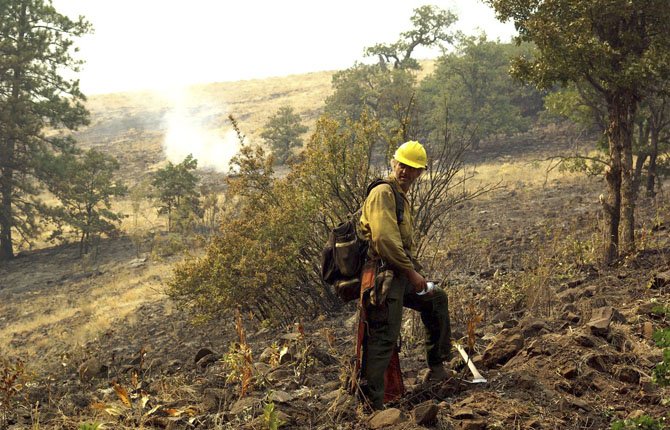 FIREMAN WORKS, above, on a fire break at Mile Marker 28 near Goldendale. Highway 97 remains closed until further notice and residents have been placed on notice to evacuate if the danger level becomes too high.
Stories this photo appears in:

Southern Wasco County fire is now 95 percent contained The Mile Marker 28 fire expanded over the weekend and Monday to an estimated 22,469 acres but firefighters made some headway on containment, which was listed at 25 percent as of Monday night.