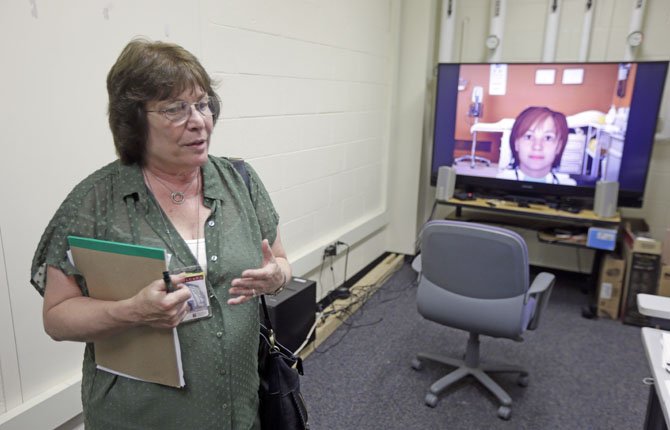 Nadine Martin, a communication sciences professor speaks in view of an avatar on a television screen during an interview with the Associated Press July 18 at Temple University in Philadelphia.
Stories this photo appears in:

Avatar helps patients practice PHILADELPHIA (AP) — Debi Green is trying to book a vacation, but she's having a hard time getting the words out. Even though it's been nearly nine years since she suffered a stroke, language sometimes fails her.