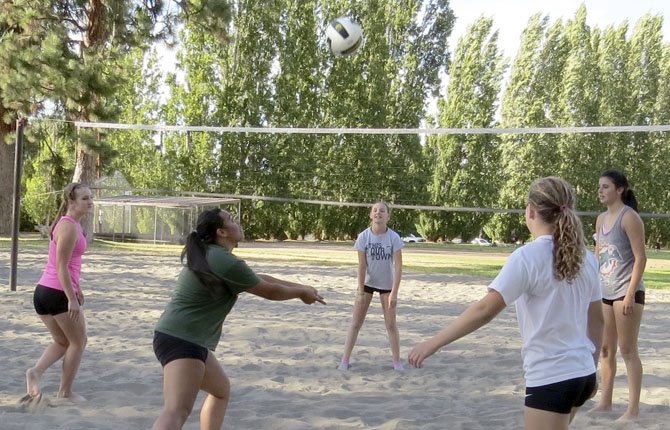 CHERRY CITY JUNIORS traveling volleyball team members practice Monday, July 29, on the sand court at Sorosis Park. They are preparing to compete in the 32nd annual Seaside Beach Volleyball Tournament Aug. 9-11. Pictured from left, are, Keaton Logue, Natalie Moleli, Lindsi Logue, Sydney Reed an Lori Cimmiyotti.
Stories this photo appears in:

Seaside Beach Volleyball tourney is largest amateur event in the world Getting sand between your toes doesn't always require a beach, and that's just what the Cherry City Juniors traveling volleyball team was doing Monday night, July 29, at Sorosis Park.