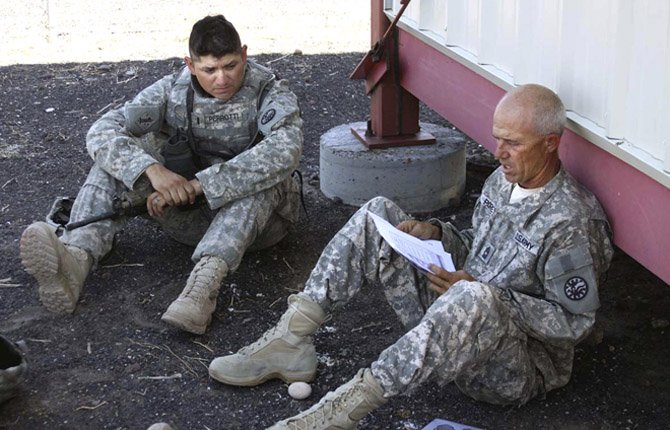 MASTER SGT. ALEX PORTER (right), formerly based at The Dalles Armory, who now lives in La Grande, chats with 1st Lt. Chris Perrotti, Portland, on a gunnery range at the Orchard Combat Training Center. Porter recently marked 30 years in the Oregon Army National Guard. He spent his entire Guard career in eastern Oregon's 3rd Battalion, 116th Cavalry Regiment with long stints at The Dalles armory.
Stories this photo appears in:

ORCHARD COMBAT TRAINING CENTER, Idaho – Master Sgt. Alex Porter has suffered four broken bones serving his state and nation.