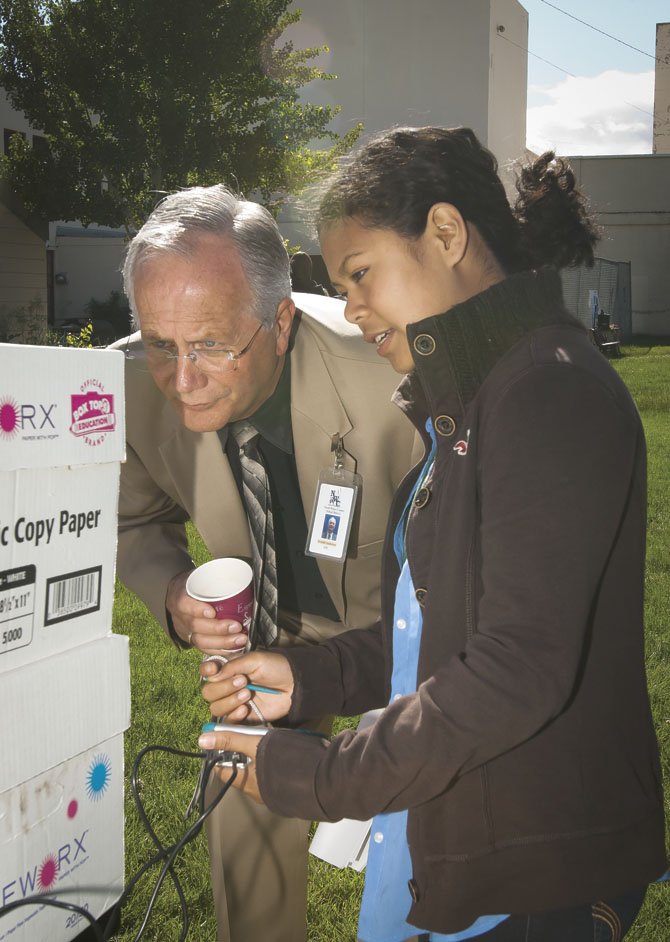 Madeleine Morgan, right, explains temperature measurements gathered in a thermal mass project by her and Avery Cardosi to District 21 Chief Financial Officer Ronald Anderson. The project monitored temperatures in miniature rooms with windows insulated and provided with various substances to test heat absorbtion.
Stories this photo appears in:

Who knew there were so many ways to generate power? From biodiesel to solar cookers to a salad spinner generator, the fruits of an educational experiment were on display during Project Endeavor's Research and Development Expo.