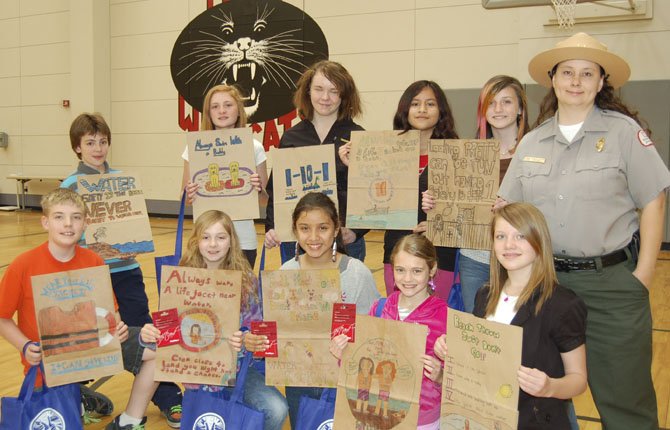 Park ranger Amber Tilton, right, stands with winners of the annual water safety poster contest at The Dalles Middle School sponsored by the Army Corp of Engineers. From left to right are (back row) Sharon Mann, Gabriel Cox, Savannah Strassheim, Marelyn Perez, Arielle Labarge, (back row) Stephen Ganders, Maddie Whitaker, Yajiara Madrigal, Krissy Carter and Emma Mullins. Krissy won first place, Maddie won second and Madrigal won third.
Stories this photo appears in:

Schools explore spanish, water safety.