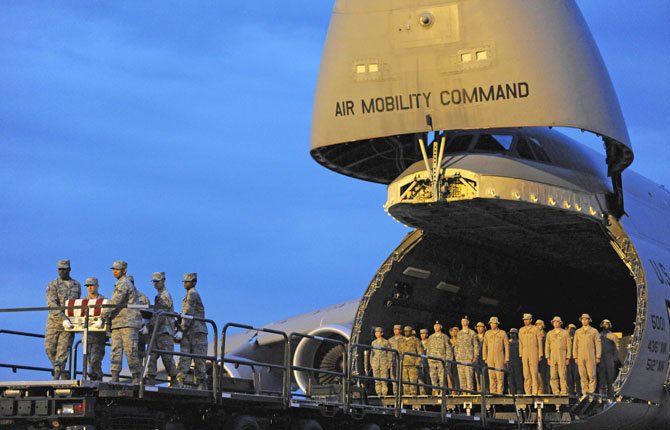 Fallen Hero Returned
An Air Force carry team moves a transfer case containing the remains of Army Spc. Ray A. Ramirez June 3 at Dover Air Force Base, Del. According to the Department of Defense, Ramirez, 20, of Sacramento, Calif., died June 1, 2013 in Wardak province, Afghanistan of injuries sustained from an improvised explosive device.

Stories this photo appears in:

WASHINGTON (AP) — A government watchdog says senior Internal Revenue Service officials enjoyed luxury hotel rooms, free drinks and free food at a $4.1 million training conference in 2010, one of many expensive gatherings the agency held over a three-year period.