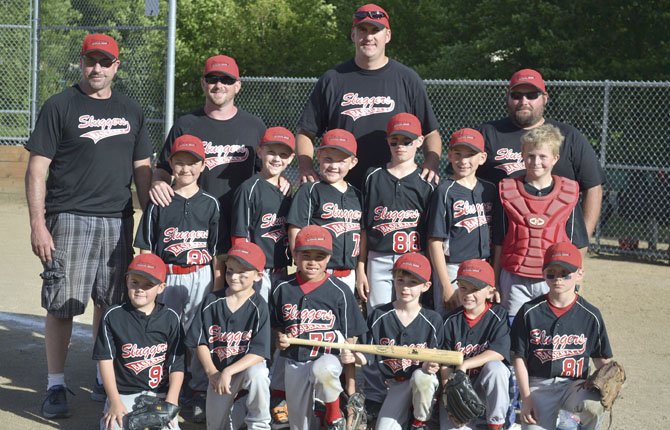 MEMBERS of the 10U Sluggers Junior Baseball Organization team (Bottom row, pictured from left to right), Quincy Townsend, Conner Cummings, Styles DeLeon, Conner Blair, Dylan Waddington, and Gabe Petroff. In the Middle Row are (left to right), Shannon Pando, Wyatt Townsend, Peyton Beeks, Austin Agidius, Taylor Beeks, and Keegan Locy. Back row left to right- Coach Steve Agidius, Coach Allen Beeks, Coach Bob Townsend, and Coach Nick DeLeon. In Aloha this past weekend, the Sluggers went 3-1 to score third place.
Stories this photo appears in:

10U Junior Baseball Organization National squad finishes action with 3-1 record For a 10U draped with many young athletes who are playing their first season of competitive baseball, the Sluggers 10U Nationals capped their solid spring with a 3-1 record for third place honors this past weekend in Junior Baseball Organization Tournament play in Aloha.