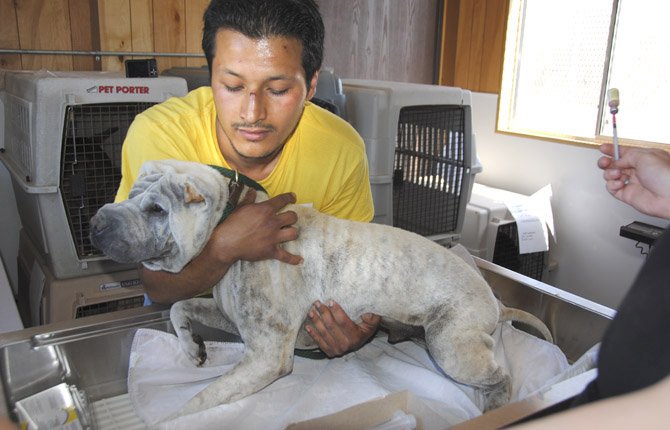 HOME AT Last staff member Jose Navavarragan helps hold one of 15 Shar Pei dogs at the rescue center.
Stories this photo appears in:

Agencies remove 15 Shar Peis from hoarder home Sometimes it's possible to have too much of a good thing. Owning one Shar Pei dog, for example, is great. Fifteen or 20 — not so much.