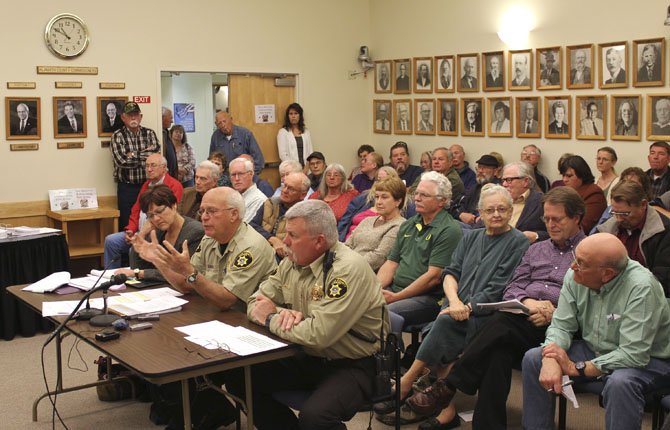 Klamath County Sheriff Frank Skrah, center at table, talks about the importance of public safety at a packed Klamath County Budget Committee meeting May 29 in Klamath Falls, Ore.
Stories this photo appears in:

The Klamath Falls Herald and News on why cash-strapped counties should make funding law enforcement a priority: Having looked at what life in Klamath County might be like if law enforcement was cut beyond bare bones, the Klamath County Budget Committee decided Wednesday not to go there. Good call.