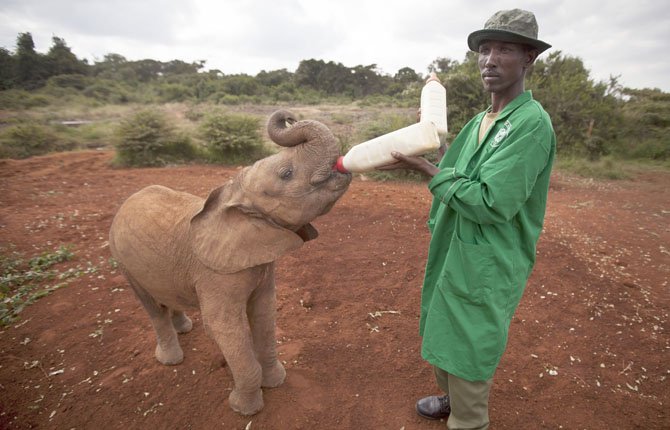 One Big Baby
A baby orphaned elephant is fed milk from a bottle by a keeper, at an event to commemorate World Environment Day at the David Sheldrick Wildlife Trust Elephant Orphanage in Nairobi, Kenya June 5. Trust founder Daphne Sheldrick said at the event, which was attended by U.S. Ambassador to Kenya Robert Godec, that they are seeing an upsurge in orphaned elephants because of the poaching crisis occurring across Africa.
Stories this photo appears in:

PHILADELPHIA (AP) — As a bulldozer began to clear away the debris of a collapsed building that killed six people, city officials said a search for the dead and injured was nearly complete Thursday and an investigation had already begun to determine how a relatively commonplace demolition job could have gone so wrong.