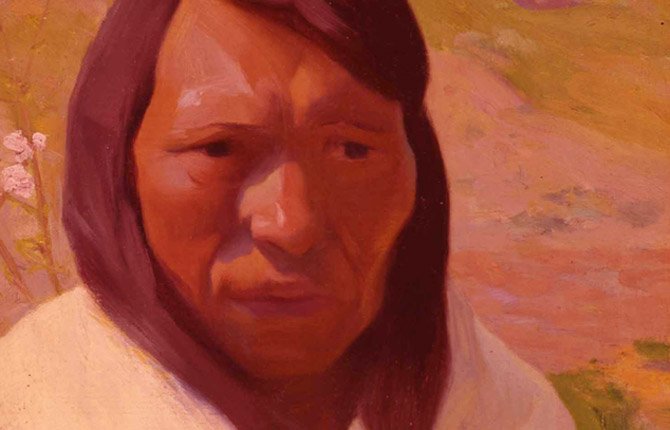 EANGER IRVING COUSE'S "Head of a Northwest Indian," is one of 20 of his works created around Klickitat County in the late 1800s. Couse's work is more commonly associated with the Taos, N.M., art movement. His local works will be on display starting June 8 at Maryhill Museum of Art.
Stories this photo appears in:

Nationally respected artist painted in Klickitat County One artist's unique perspective on the Native Americans of the Pacific Northwest is the subject of the upcoming exhibit, Eanger Irving Couse on the Columbia River, appearing June 8 through Sept. 2 at Maryhill Museum of Art.