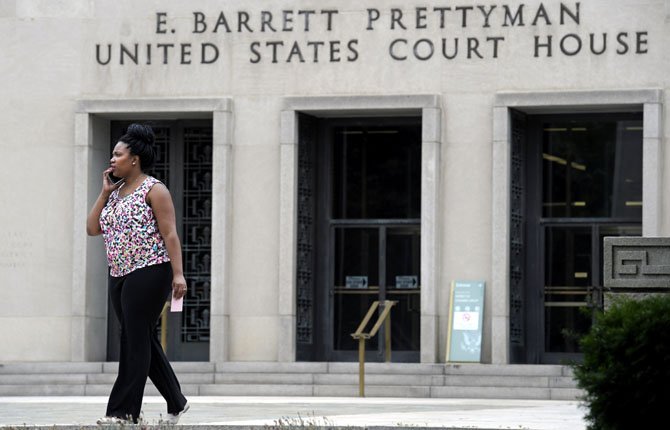 A woman talks on the phone outside the U.S. Courthouse in Washington, June 6 where the secret Foreign Intelligence Surveillance Court resides.
Stories this photo appears in:

WASHINGTON — Moving to tamp down a public uproar spurred by the disclosure of two secret surveillance programs, the nation's top intelligence official is declassifying key details about one of the programs while insisting the efforts to collect America's phone records and the U.S. internet use of foreign nationals overseas were legal, limited in scope and necessary to detect terrorist threats.