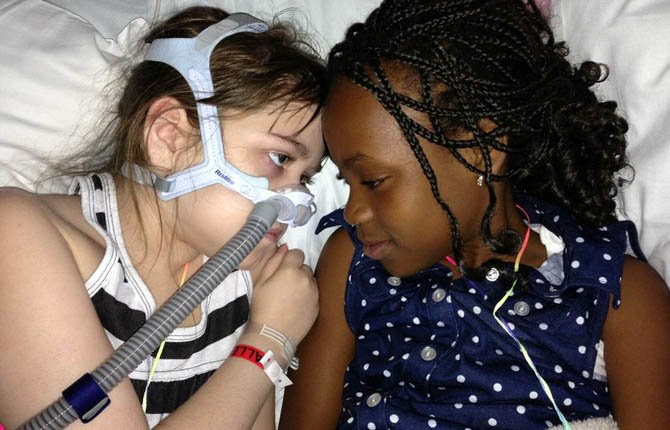 In this May 30, 2013 file photo provided by the Murnaghan family, Sarah Murnaghan, left, lies in her hospital bed next to adopted sister Ella on the 100th day of her stay in Children's Hospital of Philadelphia.
Stories this photo appears in:

Girl allowed on adult lung list despite law WASHINGTON — It's a life or death matter: Who gets the next scarce donated organ? In an unprecedented challenge to the nation's transplant system, a federal judge has allowed one dying child — and a day later another — to essentially jump the line in rulings that could have ramifications for thousands of people awaiting new organs.