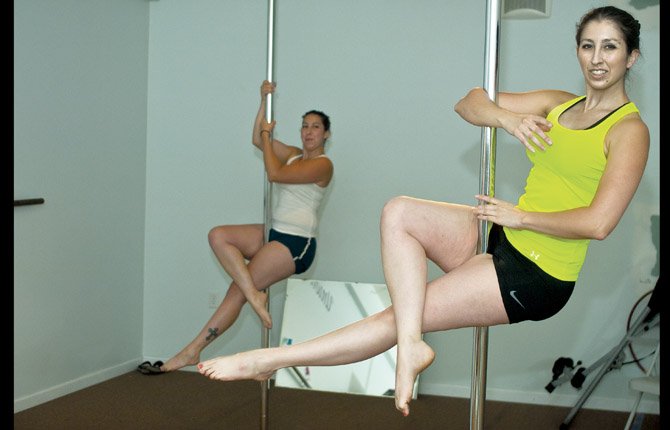 Desiree Frasier, foreground, and her sister Andrea Mann hold a pose on the poles at the Muscle and Fitness Center in The Dalles, where Frasier teaches weekly pole fitness classes. She says building the muscles needed for such moves results in toned arms and weight loss, to name a few benefits.
Stories this photo appears in:

Pole dancing is going mainstream, and The Dalles is in on the trend. "It's been taken out of the strip clubs and changed from being an art to being more about fitness and gymnastics," said Desiree Frasier. She started teaching pole fitness classes at the Muscle and Fitness Center in January.