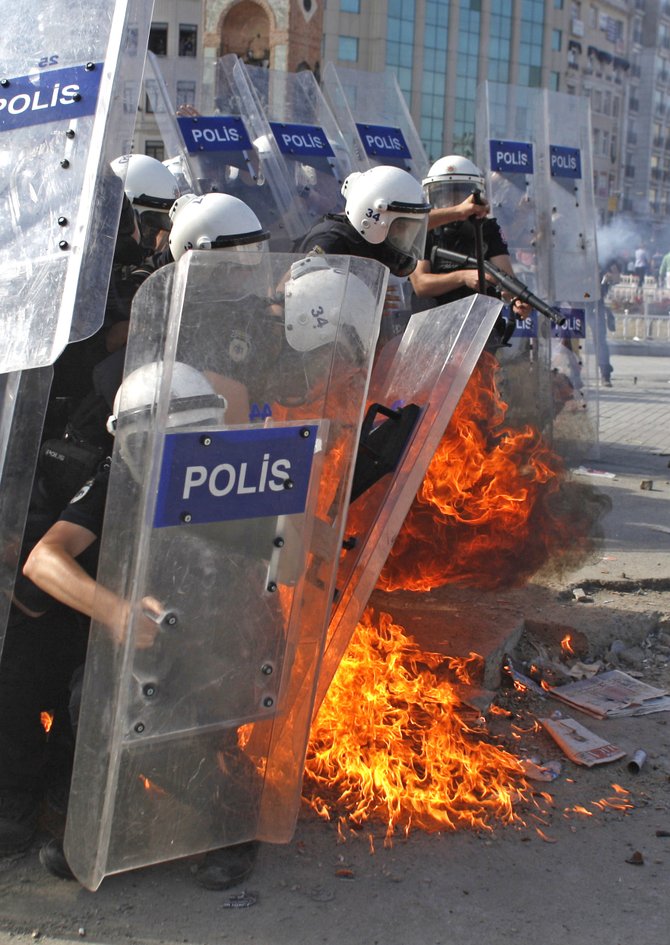 A petrol bomb explodes in front of riot policemen during clashes in Taksim Square in Istanbul, Turkey, Tuesday, June 11, 2013. Hundreds of police in riot gear forced through barricades in Istanbul's central Taksim Square early Tuesday, pushing many of the protesters who had occupied the square for more than a week into a nearby park.

Stories this photo appears in:

WASHINGTON (AP) — One of the staunchest critics of government surveillance programs said Tuesday that the national intelligence director did not give him a straight answer last March when he asked whether the National Security Agency collects any data on millions of Americans.