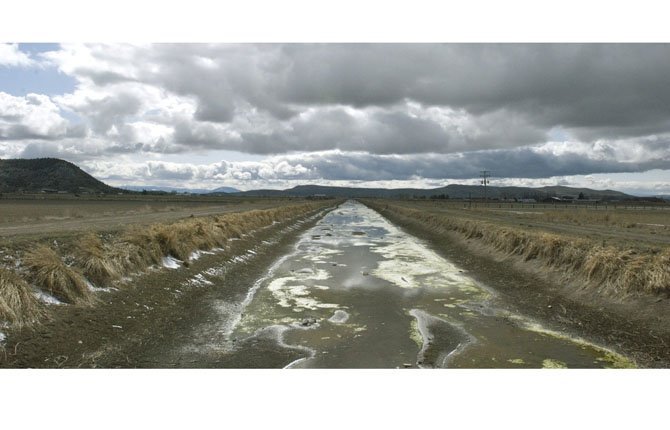 An irrigation canal waits for water in 2010 on the Klamath Reclamation Project near Klamath Falls. Federal scientists have decided that a new plan for balancing scarce water in the Klamath Basin between fish and farms won't harm salmon and other fish protected by the Endangered Species Act. The NOAA Fisheries Service and U.S. Fish and Wildlife Service issued what is called a biological opinion for operations on the Klamath Project, a federal irrigation project straddling the Oregon-California border.
Stories this photo appears in:

GRANTS PASS — Tens of thousands of acres in Oregon's drought-stricken Klamath Basin will have to go without irrigation water this summer after the Klamath Tribes and the federal government exercised newly confirmed powers that put the tribes in the driver's seat over water use — a move ranchers fear will be economically disastrous.