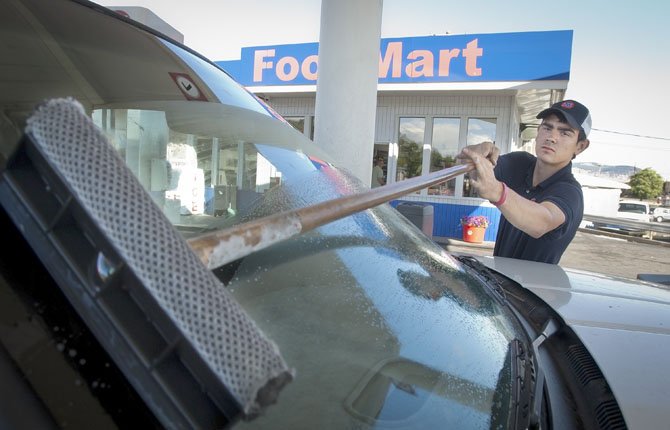 Kevin Lane swipes a windshield clean at the Downtown 76 station, Third and Lincoln in The Dalles. The city is considering asking voters to approve raising the city gas tax from three cents to six cents per gallon.
Stories this photo appears in:

Proposed hike is first in city in 27 years The Dalles City Council is inviting residents to comment on a proposal to pay for repair of dilapidated streets with a 3 cent per gallon increase in the city's gas tax.