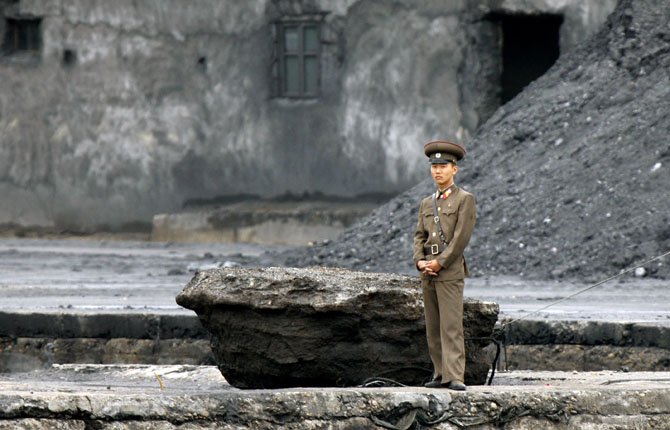 A NORTH Korean soldier stands on the river bank in Sinuiju, North Korea, opposite the Chinese border city of Dandong June 12. A much-anticipated meeting between North Korea and South Korea, which had been set for Wednesday, collapsed before it even began. But while the last-minute cancellation over a protocol dispute shows the Koreas' deep mutual mistrust, they may have more reasons than not to eventually unpack the meeting gear and get back to negotiations.
Stories this photo appears in:

South Korea rolls up red carpet, North Korea not returning calls SEOUL, South Korea — South Korea dismantled the meeting table, pulled down the placards and rolled up the red carpet. Its intended guest, North Korea, has stopped answering the phone.