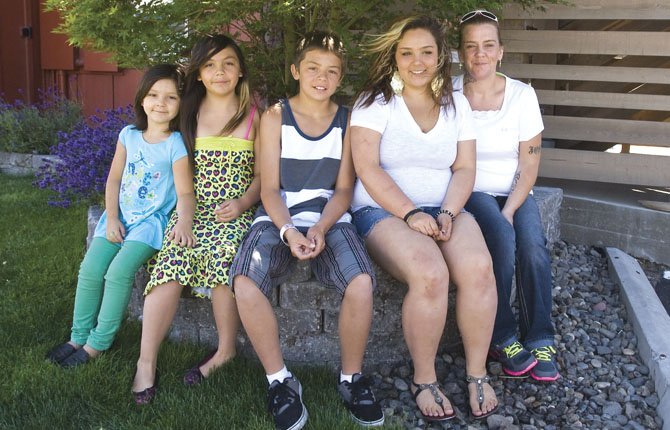 THE ALVAREZ family lost everything in a house fire early Sunday morning. Pictured are, left to right, Evea, 5, Emily, 8, Zach, 11, Blanca, 15 and mother Kate Alvarez.
Stories this photo appears in:

Kate Alvarez says fire taught her a valuable lesson Kate Alvarez said she, like most Americans, sometimes put too much priority on material possessions — until she watched her house go up in flames.