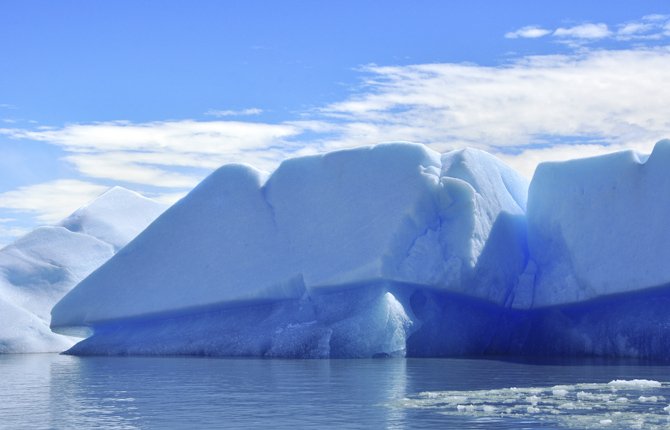 ARCTIC SEA ice levels have been declining more than 10 percent a decade and are at their lowest levels on record. Land ice is similarly retreating.
Stories this photo appears in:

It's been nearly six months since my last rant about climate change, arguably one of the biggest science stories of our time. In early May we reached the milestone level of 400 parts per million carbon dioxide (CO2) in the atmosphere, a good excuse to revisit the latest signs of global warming.