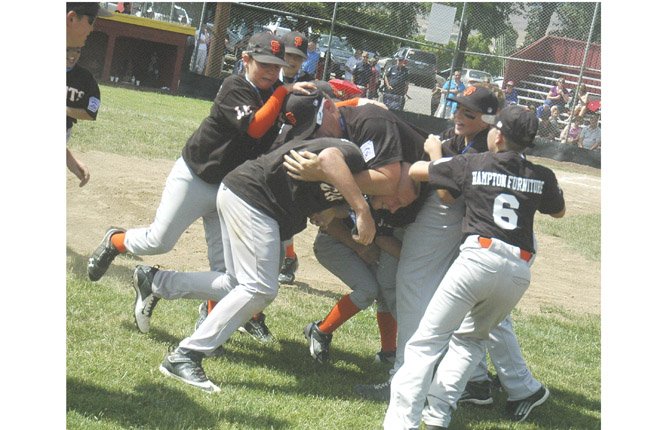 HAMPTON FURNITURE Giants come together for a dog pile on coach Mike Eiesland after clinching The Dalles Little League Majors championship Saturday at Kramer Field in Thje Dalles. In the game, the Giants led by as much as 5-1, and held off a late Athletic ralley to post a 6-4 triumph.
Stories this photo appears in:

Giants build an early lead, ward off late Athletic rally for a 6-4 victory With The Dalles Little League Majors city championship on the line, it came down to power versus power in the final at-bat.