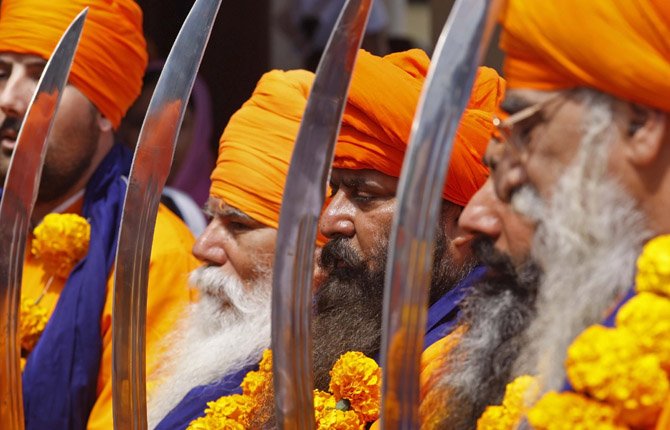 The Panj Piare chant holy hymns before the start of the annual Sikh celebration honoring Guru Arjan Dev Ji at the Dasmesh Darbar Sikh Temple, in South Salem June 16.
Stories this photo appears in:

MADRAS — Some of the next generation of firefighting air tankers will be based at an airport in Central Oregon, along with a collection of vintage planes. The Bend Bulletin reports that Erickson Aero Tanker of Hillsboro now has two of its MD-87 jets based at the Madras Municipal Airport and will be adding three more by the end of the summer. The company bought seven planes from a Spanish airline, and will be converting them to drop fire retardant on wildfires.