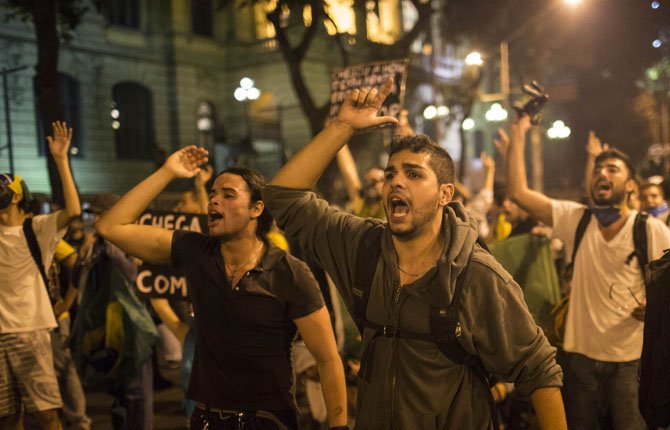 PROTESTORS SHOUT slogans at riot police, asking for no violence, during a June 20 anti-government demonstration in Rio de Janeiro, Brazil. More than half a million Brazilians poured into the streets of at least 80 cities Thursday in demonstrations that saw violent clashes and renewed calls for an end to government corruption and demands for better public services. Riot police battled protesters in at least five cities, with some of the most intense clashes happening in Rio de Janeiro, where an estimated 300,000 demonstrators swarmed into the seaside city's central area.
Stories this photo appears in:

Mass riots in several cities find citizens RIO DE JANEIRO — Brazil awoke Friday to city centers still smoldering after a night that shocked the nation: 1 million anti-government protesters took to the streets in scores of cities, with clusters battling police and destroying swaths of storefronts and government buildings.