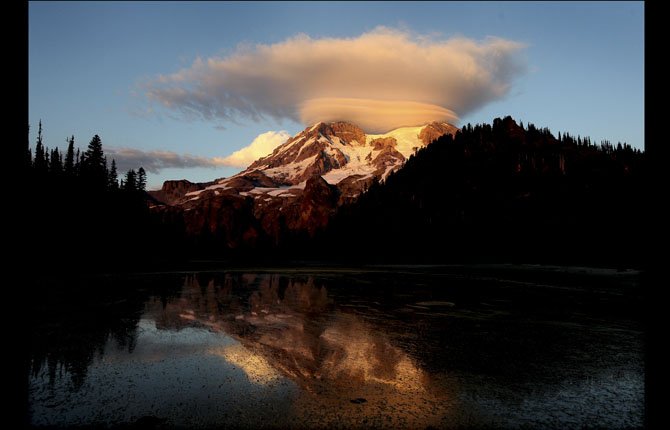 A lenticular cloud hovers over Mount Rainier at sunset in this view from Klapatche Park Camp in Mount Rainier National Park, Wash.
Stories this photo appears in:

93 miles of ups, downs and stunning views on the Wonderland Trail MOUNT RAINER NATIONAL PARK, Wash. (AP) — For an hour we stared at the mountain. Four tired hikers at the end of a long day, settling in at Klapatche Park with freeze-dried dinners, and watching nature's version of television.