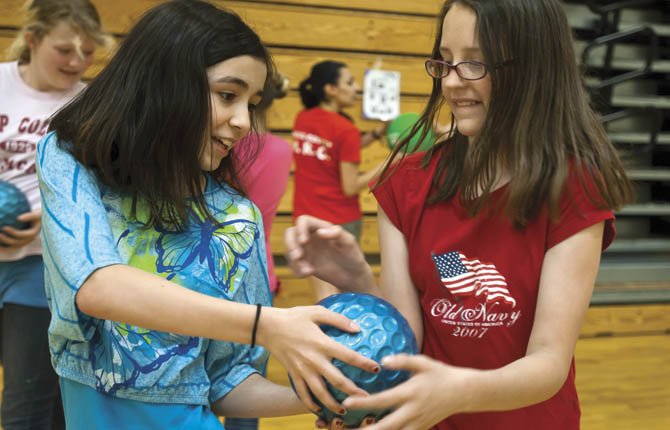 Seventh graders Celeste Richarsdson, left, and Laylah Bzezi warm up with a "twist" excerise in which a ball is passed between two students.
Stories this photo appears in:

Adolescents participate in Healthy and Fit TDMS after school. Kids who might otherwise have gone home after school and plopped down in front of the TV or an iPod are now dancing up a storm at The Dalles Middle School.