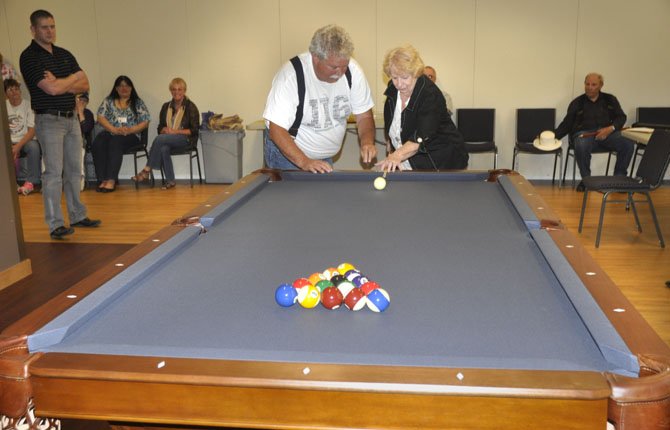 DARLENE DORIS gets a tip from Ralph Fawcett about how to make the opening break for a game on the new billiards table at the Oregon Veterans' Home. The table was purchased with donations after Darlene's late husband, Jimmie, came up with the fundraising plan.
Stories this photo appears in:

Jimmie Doris died before getting to play on new billiards table Jimmie Doris didn't live long enough to rack the balls for Friday's ceremonial break on the new pool table at the Oregon Veterans' Home in The Dalles but friends and family felt he was there in spirit.