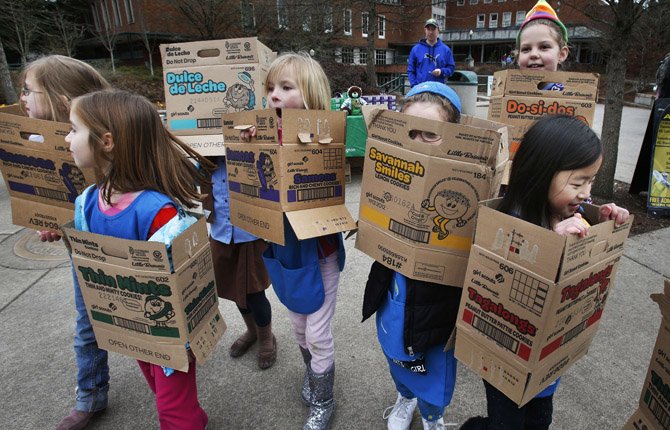 Dressed in boxes emptied from earlier cookie sales, Girl Scouts from Troop 20337 in Eugene fan out on the University of Oregon campus near the Erb Memorial Union in Eugene, in search of customers for their cookies. Just a year after its 2012 centennial celebrations, the Girl Scouts of the USA are facing a broad range of problems.

Stories this photo appears in:

Given the friction and financial woes facing the Girl Scouts these days, perhaps it's time for a giant friendship circle. Under that long-standing tradition, a ring of Scouts clasp hands and give a little squeeze, accompanied by a silent wish of good will.