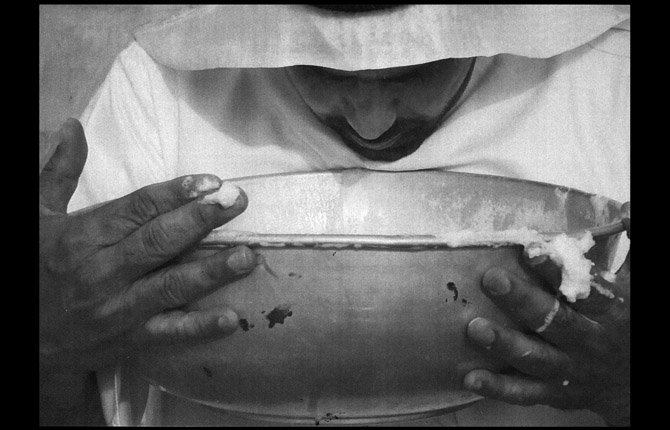 THE DALLES Art Center hosts "Abaya and Beyond," July 2-27, featuring the art of Yvonne Pepin-Wakefield. The exhibit is comprised of four series of work she did during the six years, 2004-2010, she taught art to university-age Muslim women in Kuwait. Among the featured works is "Khalid's Turn," which Pepin-Wakefield explains: "My friend Khalid drove me far into the desert, about 10 miles from the Iraqi border. We stopped at a nomadic camp of camel herders and they demonstrated how to milk a camel. When the bowl was filled, I stood in a circle with all the men, waiting my turn to drink."
Stories this photo appears in:

When Yvonne Pepin-Wakefield accepted an opportunity to teach university art to Muslim women in Kuwait she had no idea what she was getting herself into.