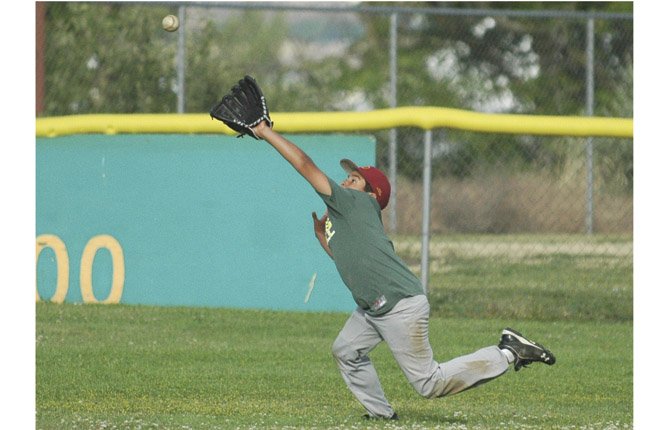 THE DALLES Little League 11U all-star outfield Dominic Smith makes a running catch of a ball hit in Wednesday's practice in The Dalles. Smith and the Stars bring a potent mix of hitting and speed to tourney play next week in Bend.
Stories this photo appears in:

While many aspects of success for The Dalles' 11U Little League team lie in what happens on the field, head coach Joe Abbas points out that what occurs between the ears is just as important.