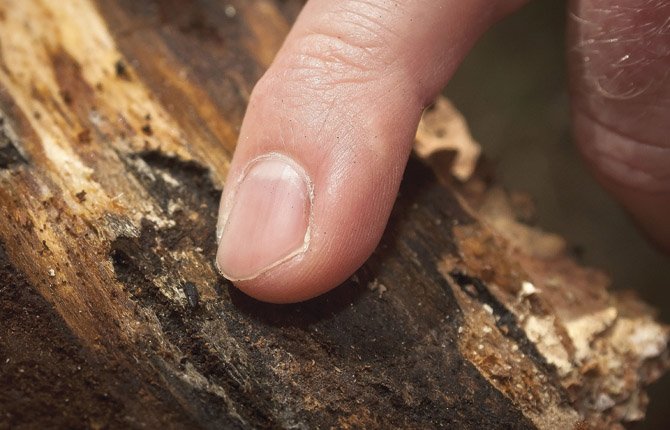 THE TINY CALIFORNIA Fivespined Ips beetle, pictured above near the end of Chet Behling's fingertip on a ravaged tree, is causing damage to timber around the gorge. Below, Behling, Oregon Department of Forestry stewardship forester for the Central Oregon District Office in The Dalles, stands next to an infested tree with brown needles.
Stories this photo appears in:

Rural landowners in The Dalles and Hood River need to be on the watch for a beetle that not only infests pine trees but carries a fungus that will also plunder nutrients.