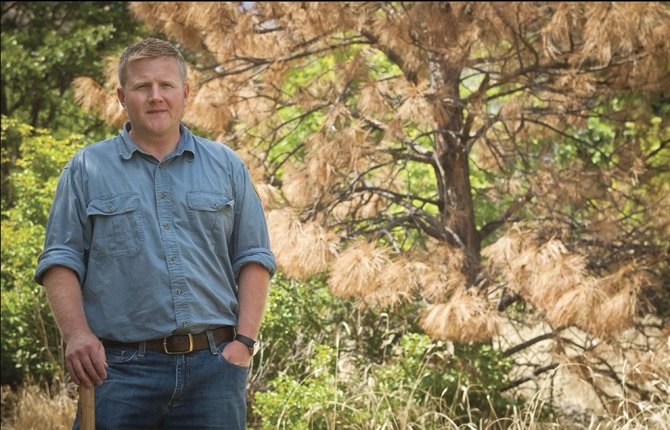 Chet Behling, Oregon Department of Forestry stewardship forester for the Central Oregon District Office in The Dalles, stands next to an infested tree with brown needles. Mark B. Gibson photo
Stories this photo appears in:

Chet Behling from the Oregon Department of Forestry will be educating landowners at two public forums in July about ways to stop the infestation of a migrating beetle.

Rural landowners in The Dalles and Hood River need to be on the watch for a beetle that not only infests pine trees but carries a fungus that will also plunder nutrients.