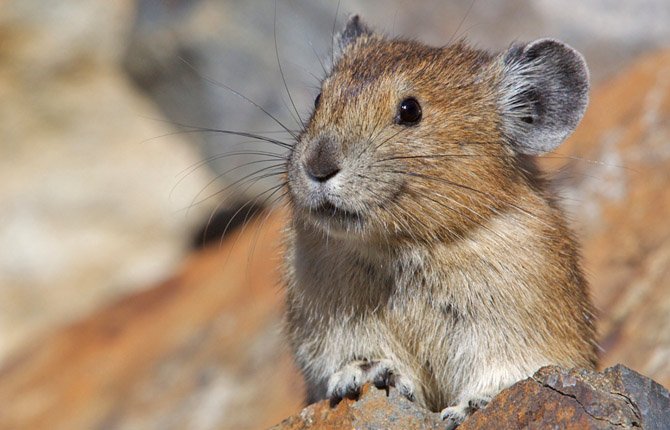 AN AMERICAN PIKA PEEKS over a rock outcrop in Washington's North Cascades National Park. The Oregon Zoo is seeking volunteers this summer for Pika Watch, a citizen science project aimed at studying changes in the Columbia Gorge pika population.
Stories this photo appears in:

PORTLAND — Hike the Columbia Gorge this summer and piping from the rocks you might hear something that sounds like a squeak toy on steroids. It's the alarm call of the American pika alerting other pikas to your presence. To biologists, though, it's the absence of that call that's sounding the alarm.