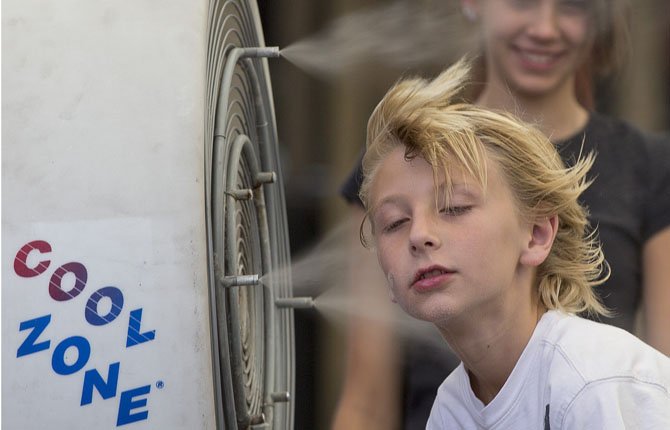 Ten-year-old Easton Martin, of Mesa, Ariz., stops to cool off in a misting fan while walking along The Strip with his family June 28 in Las Vegas. A blazing heat wave sent the mercury soaring over the West starting Friday, threatening to ground airliners and raising fears that people and pets will get burned on the scalding pavement.

Stories this photo appears in:

Death Valley temperature could approach 130 degrees DEATH VALLEY, Calif. — Dan Kail was vacationing in Las Vegas when he heard that the temperature at Death Valley could approach 130 degrees this weekend. He didn't hesitate to make a trip to the desert location that is typically the hottest place on the planet.