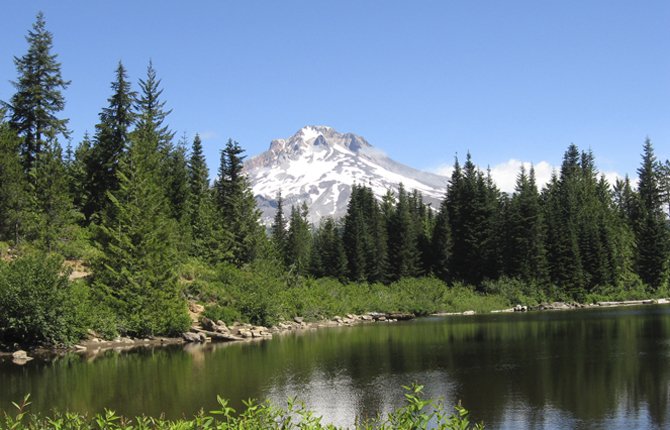 Heading to the forest, like Mirror Lake and Mt. Hood shown above, for hiking and camping means entering black bear terrority. Veteran outdoorsman Skip Tschanz offers tips on how to stay safe in bear country.
Stories this photo appears in:

It looks like summer has finally arrived and for many of us that means it's time to go camping. If you are like me I head to the mountains and the shade of the deep forest. Toss in a babbling brook and I'm in heaven. That also means that I have moved in to Mr. Black Bear's living room. Over 25,000 black bear call Oregon Home and most of them live in my perfect camping spots.