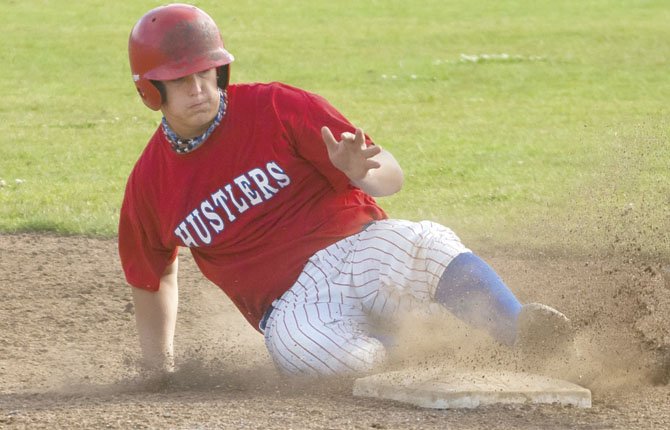 Columbia Gorge Hustler Lucas Denney steals third base, drawing a throw from the Athletes In Motion pitcher during Wednesday's American Legion baseball game in The Dalles. Friday, the Hustlers went on the road to demolish Redmond by an 11-1 margin.
Stories this photo appears in:

Legion baseball squad breaks open 3-0 lead with six runs in fourth to post 11-1 win If the Columbia Gorge Hustlers are going to get a new winning-streak going, Friday's dominant performance may do the trick. Five players notched two hits each, and Clay Copper added a 3 for 4 effort with two RBIs to lead the hustlers to an 11-1 victory over Redmond in American Legion baseball play in Redmond.