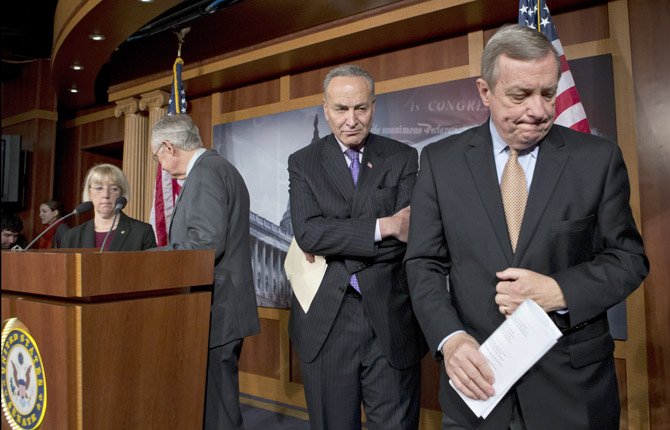 SENATE DEMOCRATIC leaders finish a news conference on Capitol Hill in Washington Feb. 28 after answering questions about the impending automatic spending cuts that take effect today. From right to left are, Senate Majority Whip Sen. Richard Durbin of Ill., Sen. Charles Schumer, D-N.Y., Senate Majority Leader Harry Reid of Nev., and Sen. Patty Murray, D-Wash.
Stories this photo appears in:

PORTLAND (AP) — The White House compiled the numbers from federal agencies and its own budget office to show how cuts brought by sequestration will affect Oregon and other states.