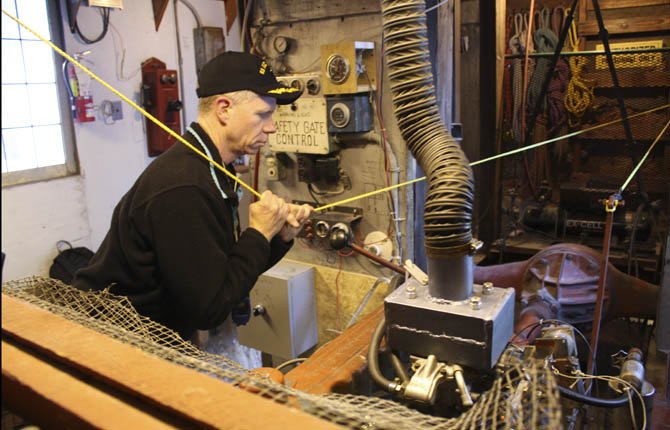 Andy Smith pulls a rope that activates the clutch on the old Chevy pickup truck engine powering a 75-year-old rope tow at Meany Lodge in Stampede Pass, Wash. At Meany Lodge, it's as if time stood still where the Chevy truck engine still powers the longest of three rope tows.
Stories this photo appears in:

STAMPEDE PASS, Wash. (AP) — The instructions for time travel are as follows: Step one: On a winter weekend, follow Interstate 90 east to Exit 62, then drive south until the road ends. Step two: Haul your gear to the southeast corner of the parking lot and step into your skis.