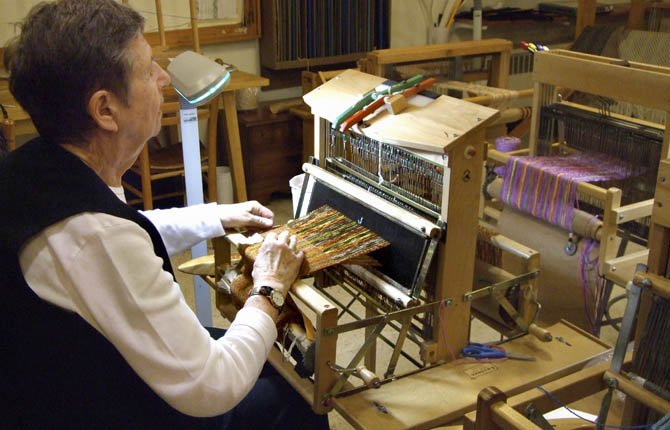 Pearl Zucherman, a member of the Fellowship Community, works on a loom in the weavery of the commune-like setting in Chestnut Ridge, N.Y., that takes an unusual approach to care of the elderly. Situated on a hilltop in suburban Rockland County, Fellowship looks a bit like a village out of the past. Besides the weavery there is a farm a pottery and candle shop, a dairy barn with 10 cows, a print shop, a metal shop, food gardens and a wood shop where residents are urged to contribute to the community by lending a hand.
Stories this photo appears in:

CHESTNUT RIDGE, N.Y. — At the Fellowship Community's adult home, workers are paid not according to what they do, but what they need; aging residents are encouraged to lend a hand at the farm, the candle shop or the pottery studio; and boisterous children are welcome around the old folks.