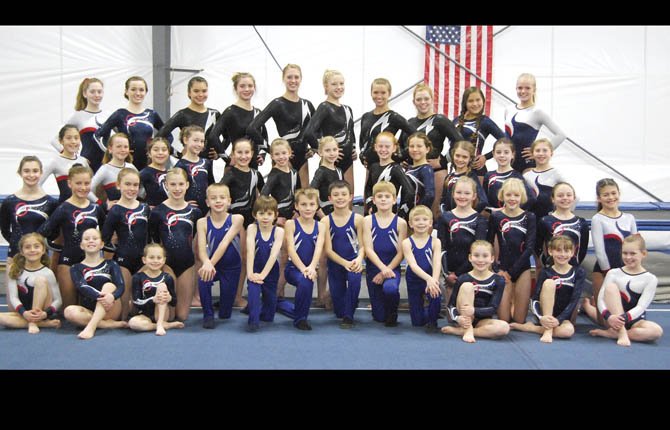 Riverside Gymnastics Academy competing girls and boys team members pose for a team picture during practice at the Riverside facility in The Dalles. The members reprsetned are the Girls Level 4, 5, 6, 7 and 8 along with the Boys Level 4. Both teams were in action last month and the girls level 5 group grabbed first place in beam and the level 4 boys secured third place.
Stories this photo appears in:

When it comes to competitive gymnastic meets, the MAC Open raises eyebrows. For springtime, it pits the best of the best in the Northwest. And Feb 15-17 was no different.