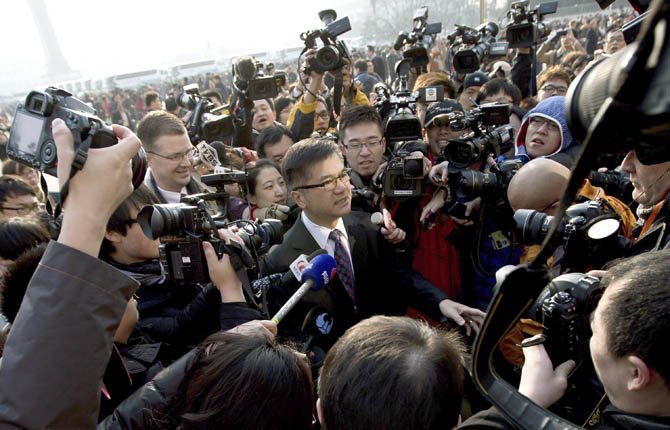 U.S. Ambassador to China Gary Locke, center, is mobbed by journalists as he attends the opening session of the annual National People's Congress at the Great Hall of the People in Beijing March 5. The United States and China have reached an agreement on a new draft sanctions resolution to punish North Korea for its latest nuclear test, U.N. diplomats said late Monday. AP
Stories this photo appears in:

SEOUL, South Korea (AP) — North Korea vowed Tuesday to cancel the 1953 cease-fire that ended the Korean War, citing a U.S.-led push for punishing U.N. sanctions over its recent nuclear test and ongoing U.S.-South Korean joint military drills.