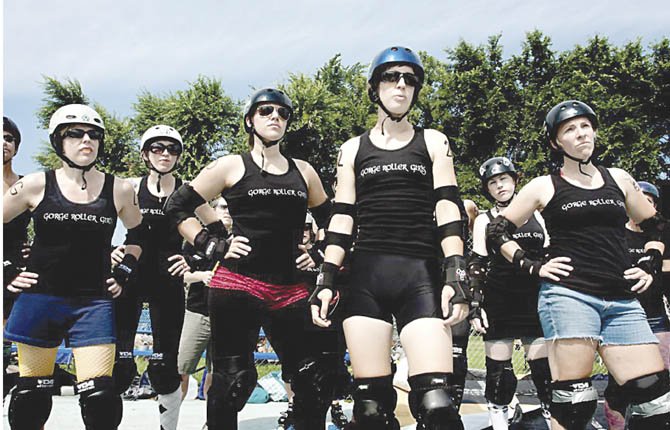 ANYA KAFKA (front) and members of the Gorge Roller Girls team stare out at the competition moments before starting a duel in this recent photo. On March 16 at Hood River High Scholl, these roller derby participants will split up for some bragging rights in a season opener starting at 6 p.m.
Stories this photo appears in:

This is not your mother's roller derby. But, make no mistake about it, these Gorge Roller Girls are just as competitive, just as fierce and ready to rumble.