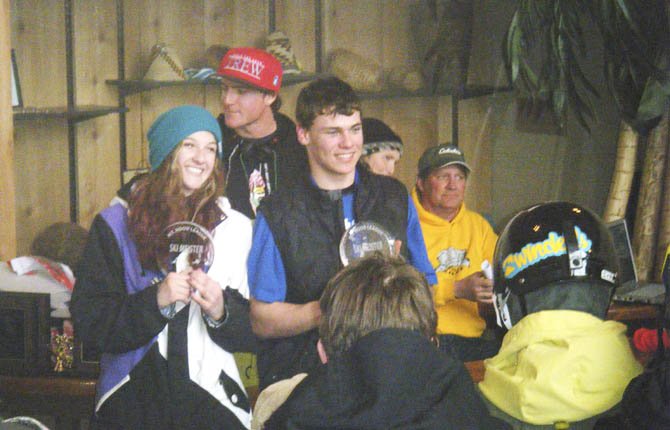 TDW'S Maya Barnard-Davidson proudly displays her Skimeister Award for a top ski season. The TDW senior was fifth in giant slalom and slalom and added third in freestyle to earn the Skimeister.
Stories this photo appears in:

This past weekend, skiers representing The Dalles Wahtonka walked home with a boatload of medals and ribbons for their solid 2013 campaigns at the end-of-the-year Mount Hood Ski League Awards banquet at Mount Hood Meadows. Medals were given out to the top-3 boys and girls in both giant slalom and slalom events, along with ribbons handed out to skiers finishing from fourth through sixth place in combined times.