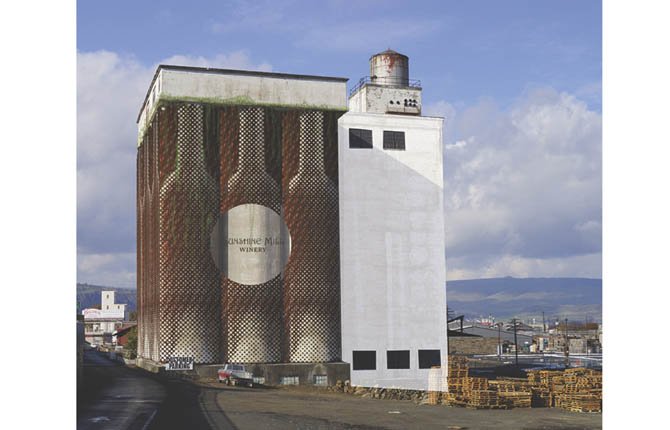 SUNSHINE MILL is proposing to develop the silos at its historic site as a hotel, which would require exterior insulation the business owners hope to conceal with screens that look like wine bottles. Below, the Quaker Square Hilton in Akron, Ohio, offers a precedent for converting silos to hotel rooms.
Stories this photo appears in:

Discover Development was given the go-ahead Monday to purchase the Sunshine Mill Winery property on the eastern edge of town and continue with improvement plans.

The 12 silos at the historic Sunshine Mill in The Dalles could be converted into seven floors of hotel rooms within the next five