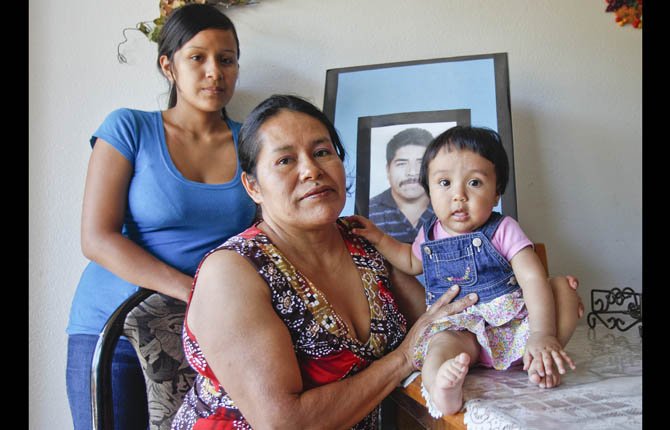 Juana Garcia Martinez, with her daughter, Gladys Dominguez, 19, left, and granddaughter, Jazleen Dominguez, 8-months-old, pose in front of a photo of Juana Garcia's late husband, Ildefonso Martinez, in Vista, Calif. Ildefonso Martinez died from dehydration trying to cross back into the United States after being deported.
Stories this photo appears in:

TUCSON, Ariz. (AP) — The body of Ildefonso Martinez arrived on a Friday night last April as John Doe, Case No. 12-01000. He wore black Nike shoes, a Perry Ellis belt, a Casio watch.